The Franchise Club, led by Yves Sassi, pays tribute to the franchisors who accompanied their franchisees throughout this crisis and Bagel Corner s'offre la seconde place du classement (🥳 🍾) juste derrière La Mie Caline et devant Temporis !!!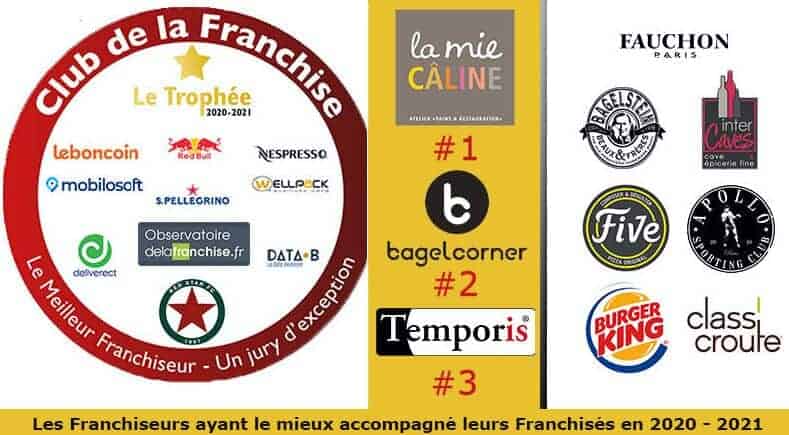 Ce Trophée est un moyen de mettre en avant tout le travail accompli, pour tenir informés les franchisés des normes, obligations, interdictions, aides et conditions d'octroi, loyers, assurances… mais aussi outils digitaux, conditions de paiement des royalties, étalement des factures, ateliers de travail, formations, nouveaux produits ou adaptation de l'existant.
Réunions en visio, pour écouter, partager, s'inspirer de ce que chacun pouvait tirer comme enseignement de cette crise ou action de solidarité envers l'AP-HP avec comme double objectif d'aider les restaurants, les initiatives n'ont pas manqué chez Bagel Corner et sont aujourd'hui récompensées !
Bravo à tous les participants ! De notre côté on est déjà en train de tout faire pour arriver premier sur l'accompagnement en 2021 💪