In 2020, Bagel Corner was able to hold its own thanks to an excellent business model and, above all, ever greater cohesion within its network. As the terraces and on-site restaurants gradually reopen, Bagel Corner takes a behind-the-scenes look at a year full of challenges and lessons learned.
Imagining all the solutions to get out of it
Revealing the resilience of its business model, the health crisis has also cultivated Bagel Corner's appetite for innovation and differentiation.
While takeaway sales accounted for 80% of sales before the crisis, the crisis has given way to a boom in deliveries. Depending on the restaurant, there are between two and three times as many deliveries as in 2019, so recipes have been adapted and improved to suit this new consumption pattern. Delivery has been a real success for Bagel Corner, which is now making it a strategic focus.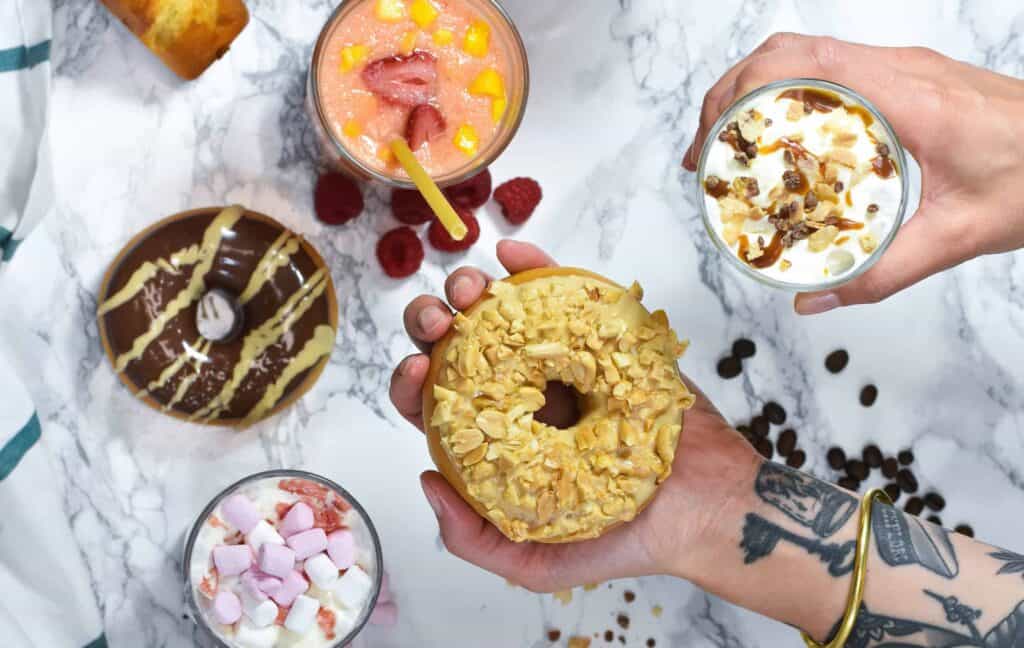 In its quest for constant renewal and modernity, Bagel Corner has also taken the time to reflect on the development of its concept. The pilot restaurant at 53 rue de la Boétie, Paris 8 is to be remodelled to showcase new products. (donuts and gourmet coffees), which will be extended in a third version of the concept presented from 26 September 2021 at the Franchise Expo Paris trade fair.
On 4 June, the whole of France will be celebrating the popular doughnuts with holes in them, Bagel Corner prepares to unveil a doughnut offer which is sure to delight many a customer. Currently being tested in the Dark Kitchen at the Marseille Timone restaurant, this new offering is a perfect fit with the trend and an extension of Bagel Corner's identity. With an innovative display specially designed for this new product, Bagel Corner is aiming to make the doughnut market more gourmet.
This offer will be completed by a new range of hot and cold drinks thanks to a triple partnership with WMF, Monin and Terres de Café.
"We can't wait to present our customers with these new products, the fruit of a health crisis and many months of reflection. We wanted to avoid taking a wait-and-see attitude during the crisis and turn it into a real springboard for our concept. The donut was an obvious choice, and will soon become an icon alongside our fabulous bagels. Today we are launching the future of Bagel Corner: Bagels, Donuts, Coffee". concludes Michaël Cohen, co-founder of Bagel Corner.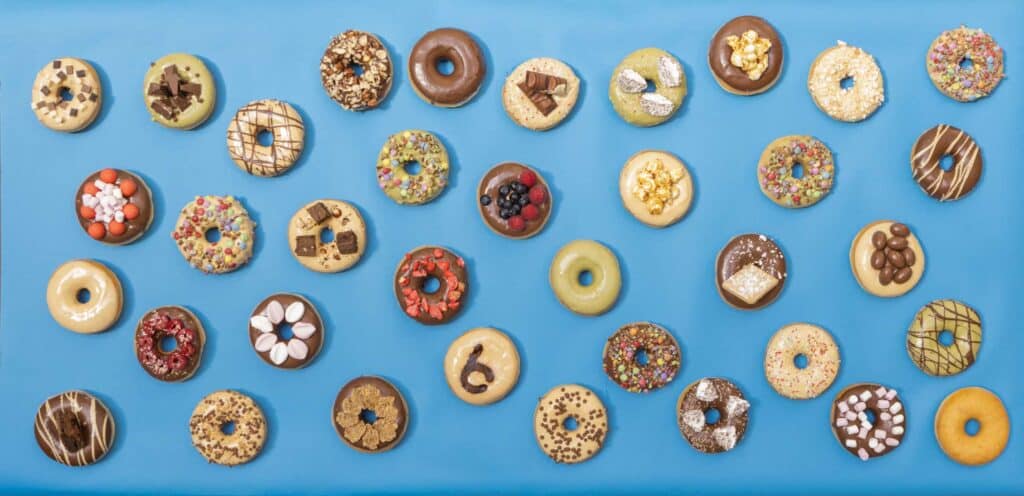 A franchisor close to his network
Throughout the health crisis, Bagel Corner has supported its licensees, maintaining an ongoing dialogue and assisting them in obtaining the aid made available by the government.. Bagel Corner was rewarded by the Club de la Franchise, taking second place out of a selection of 30 franchises, as the brand that best supported its licensees in 2020.
"We chose Bagel Corner because it's a network on a human scale, it's a bit like the family version of franchising. The crisis was not an obstacle to our project. We tried to react rather than suffer by developing the delivery service already available in the network, and we quickly doubled our sales via this channel. says Ugo, a new Bagel Corner licensee in Narbonne.
"When we chose this brand, Bagel Corner stood out not only for its legendary bagels but also for its dynamism. We took this step in the midst of the crisis, because at some point you have to take the plunge, and you can't always put off deadlines and commitments. It was also an opportunity to anticipate the upturn: we encouraged training and optimised team integration". says Benjamin, a new Bagel Corner licensee in Angers.
Read the testimonies of redundant employees who opened during the crisis on our page : Join the network
and/or get in touch with them directly by contacting our Development Director, Prisca Ingremeau : prisca@bagelcorner.fr / 07 49 19 79 03