Follow us today to the heart of the reactorNow that we can get back to the office, we'd like to welcome you to 53 rue la Boétie, pilot restaurant, training centre and head office of the network.
The tour begins

Every morning when we arrive, we can see our team in the pilot restaurant. which is lovingly prepared for the service. Today is a very special day, as they are preparing to deliver over 200 bagels to the Google France and I-Lunch canteen before the lunchtime service.
There's no time for lounging, because every lunchtime.., many employees of the Village by C.A (ecosystem and start-up accelerator located in the same building) to meet up at their favourite bagel joint. 
As soon as we parked the bike, we spotted Lucie at the training centre with the future Avignon licensees. She spends two weeks with them between the restaurant and the training centre, passing on our values and all the Bagel Corner know-how.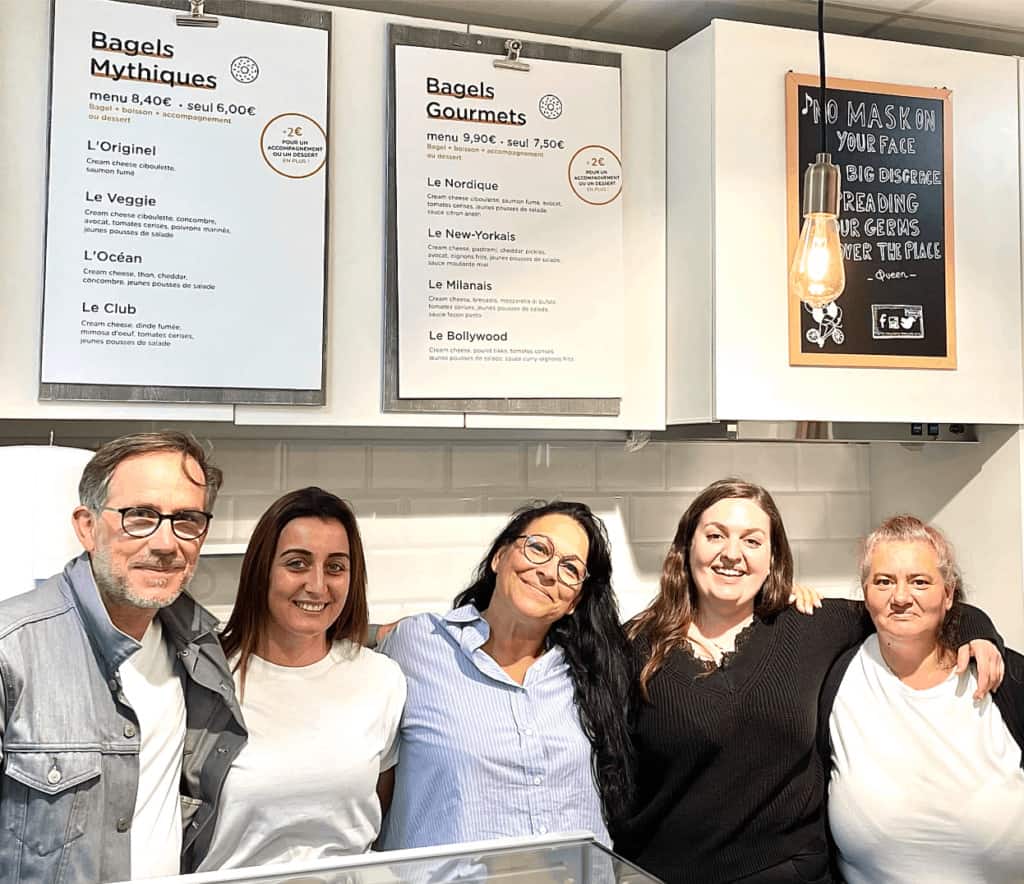 Arriving on the 5th floor, we find ourselves in the open space. The teams are gradually returning to face-to-face work and life is returning to the premises. You can see Frédéric, our events manager who is videoconferencing with his team of regional presenters.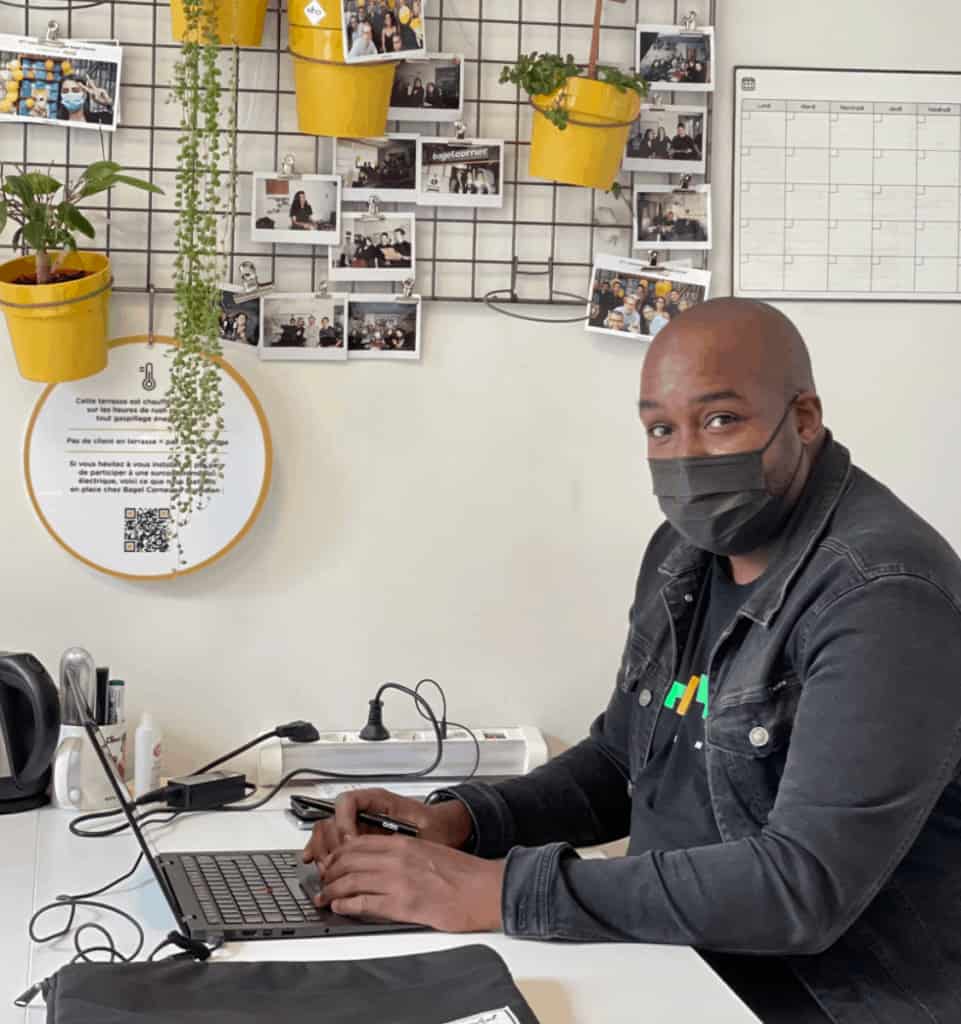 The three of them ensure that all the restaurants run smoothly and are always available to help our members with any operational matters. They have just returned from regional meetings in Paris, Lyon and Rennes.3 days of direct exchanges with the network, in close touch with everyone's needs, and already preparing the annual seminar with the whole network in October. A look back at the 2020 event in photos: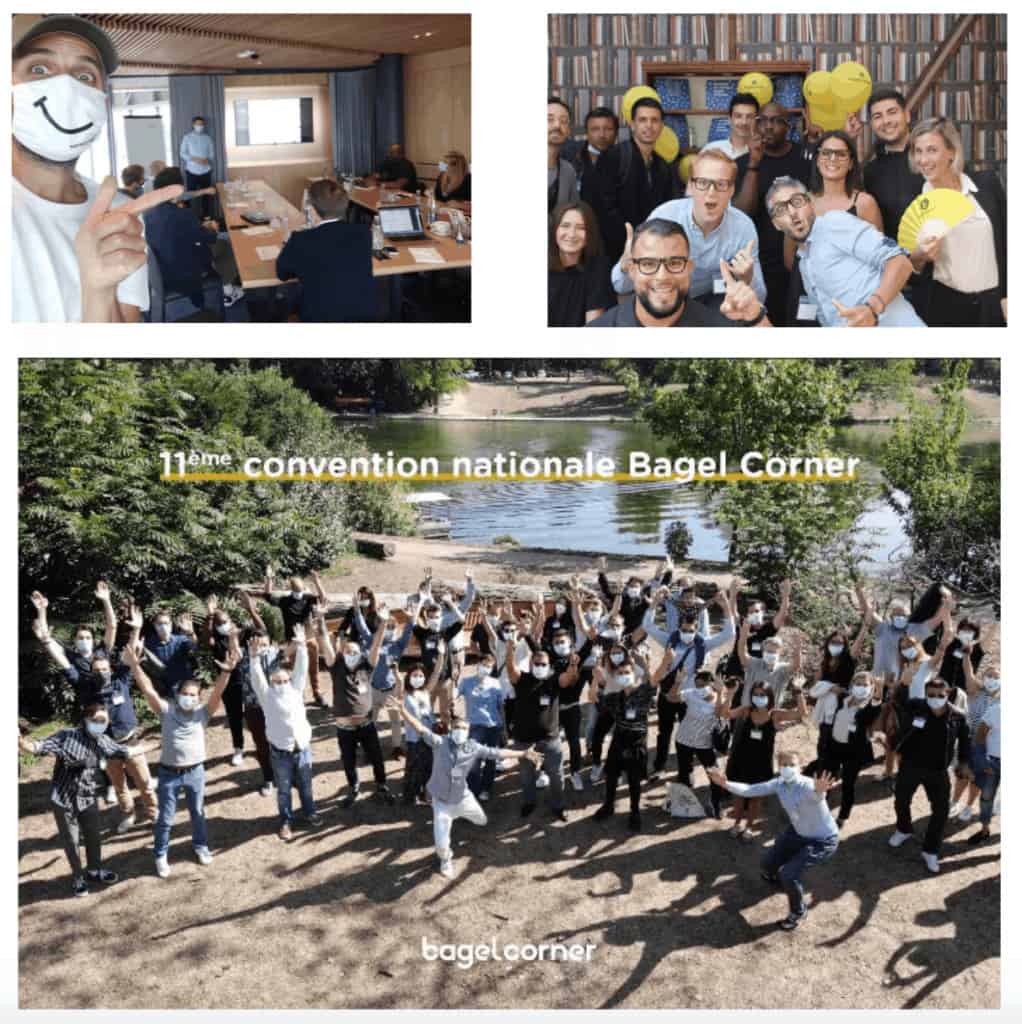 In a small room Prisca, our Development Manager. Often on the phone and always a step ahead of the game, she's in charge of finding and supporting future candidates to open a Bagel Corner restaurant. We love her, not because she's in charge of the end-of-year bonus for the whole team, but simply because she always has a story to tell to make the team laugh.
We hardly noticed them hiding behind their big screens, Thomas and Maylee get to work on the graphics all the print and digital media the brand needs for both national and local communication, as well as all the media dedicated to the development and identity of the overall brand.
They work hand in hand with Jean-Marc, who sets up and coordinates marketing operations to liven up the restaurants throughout the year. It's thanks to him that when you come to eat a bagel you have the chance to leave with a free trip, a new phone, an electric scooter or even 1 year's supply of bagels.
In this division Alexandre arrived at the beginning of the year as a CRM Manager brand new Splio loyalty system. WhileAntoine is in charge of digital communications, Instagram, Facebook and Tik Tok no longer hold any secrets for him.
Turn around and you're in for a whole new experience! With a hard hat, laser rangefinder and 3D simulation, welcome to the wonderful world of Maureen, our architect atinterior !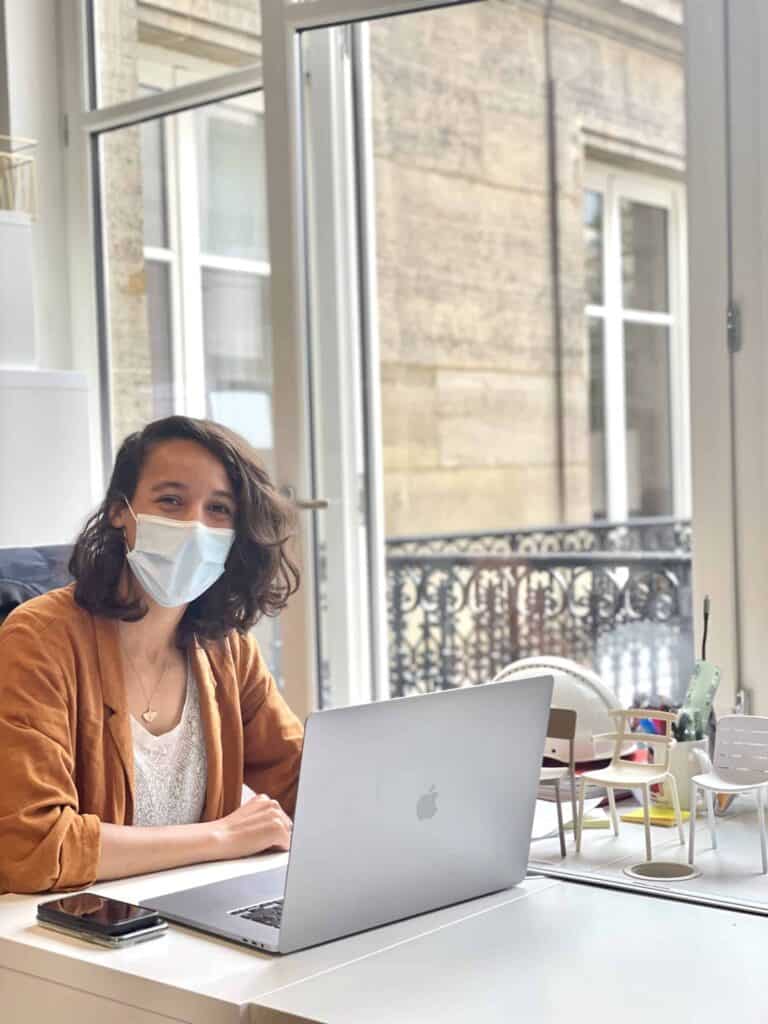 The latest addition to the team, she has already made a name for herself withit is at the origin of the design interior the latest development in the Bagel Corner concept unveiled at our pilot restaurant in Paris La Boétie on 17 June, coinciding perfectly with the birthday of Rachid, one of the three founders of Bagel Corner 🥳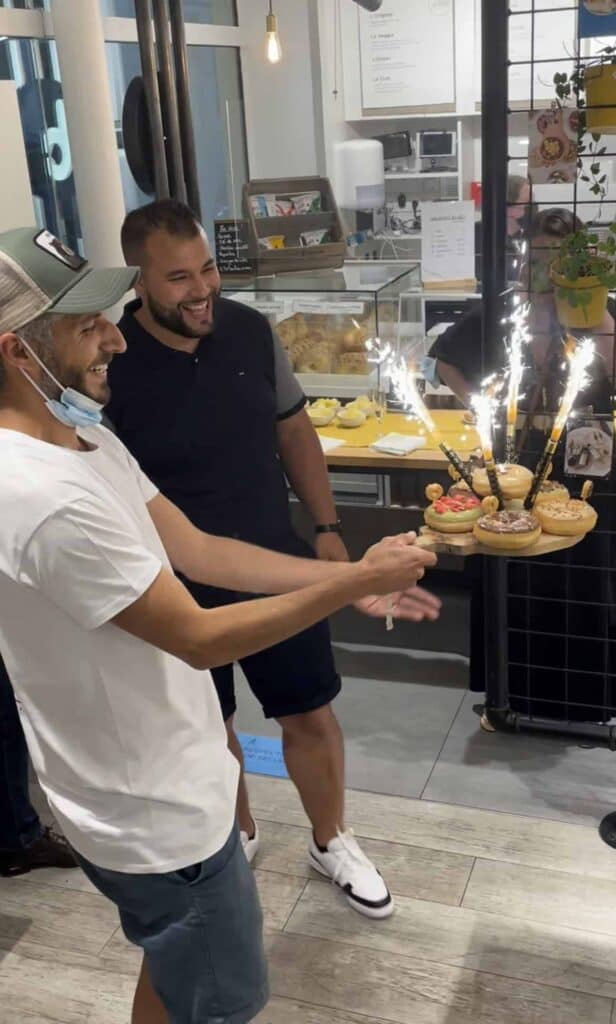 Behind Maureen, the most fun department in the company is getting restless: With staplers, stamps, mountains of paperwork and a calculator always at hand, you're in the accounts department.
Théo aka data masterHe fills in Excel spreadsheets in the same way that others cycle, a second nature that he now passes on to Camille is a part-time student working on accounting and administration.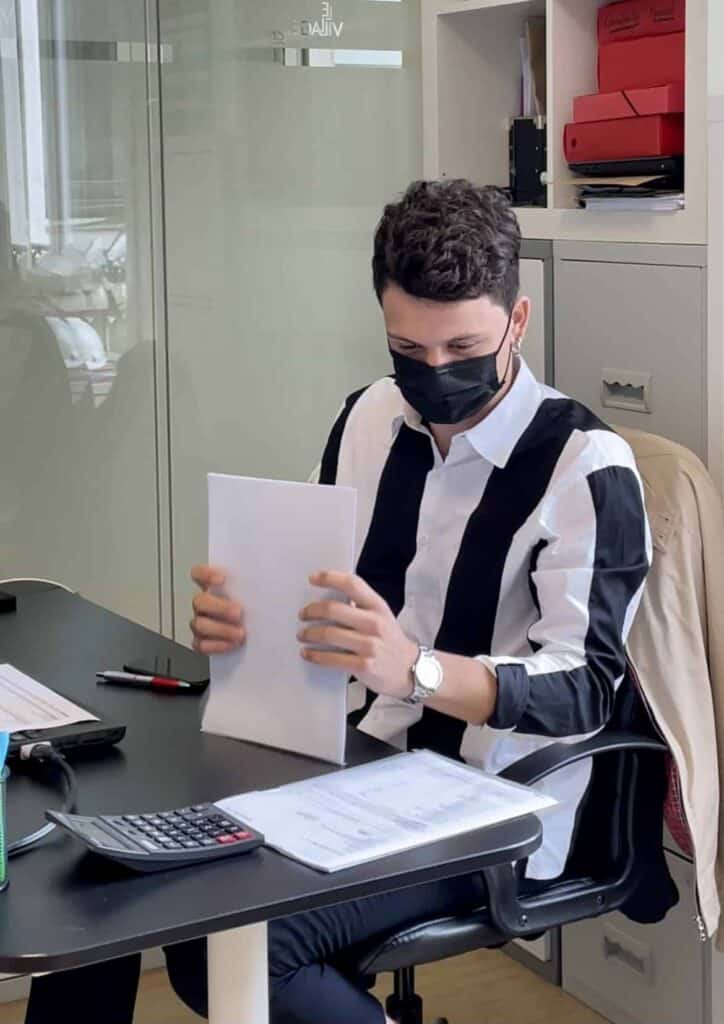 Every week we taste dozens of products: doughnuts, coffee, energy balls, salads, bagels... the best way to keep a slim figure is to telework, but the desire to make our taste buds tingle usually takes over.
It has to be said that we regularly receive this type of message on Slack:
"If you're in the office, you can help yourself".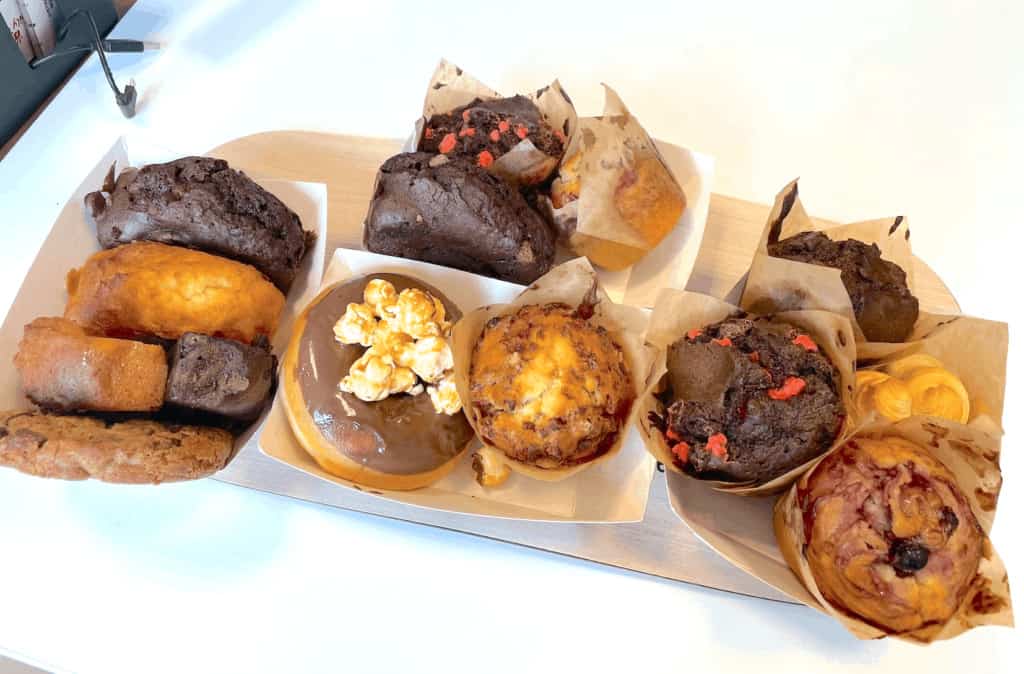 It's often Michael who discreetly submits new products for testing. watching our reactions to each bite out of the corner of our eyes. And if ever there's a craving for something healthy, there's always the weekly organic fruit basket to treat yourself and fill up on vitamins.
And because the eco-responsible is a core value at Bagel Corner, all our clothes are made from organic cotton and everyone has a thermos on their desk to avoid over-consumption of plastic. ♻️
If this visit has inspired you to join the team, you should know that two work-linked positions are currently available Social Media Manager (4d/5) and Network Developer.
Apply for the Social Media Manager job
Apply for the job of Network Developer
If you would like to meet us and perhaps open your own restaurant tomorrow and live your Bagel Vie, we will be at your disposal from 26 to 29 September 2021 at the Franchise Expo Paris stand P57.