If the 'Bagel d'or' or 'Bagel of the Year' award existed, they would certainly have received it. Les Dalton's du Bagel have already been voted by BPI France Excellence for the quality of their network and their controlled development, as well as an innovative brand by Commerce Magazine and the network with the most potential by Capital. Between 2015 and 2018, they were also nominated 3 times by the Observatoire de la franchise (among the 5 restaurant franchises to watch closely, among the 3 most reliable brands and a fast-growing brand). There's no stopping them now: Les Dalton's du Bagel has now been voted "Network in the spotlight" in the May 2019 issue of l'Officiel de la Franchise magazine.
👉 Read the full article by clicking on the photo below (4 pages).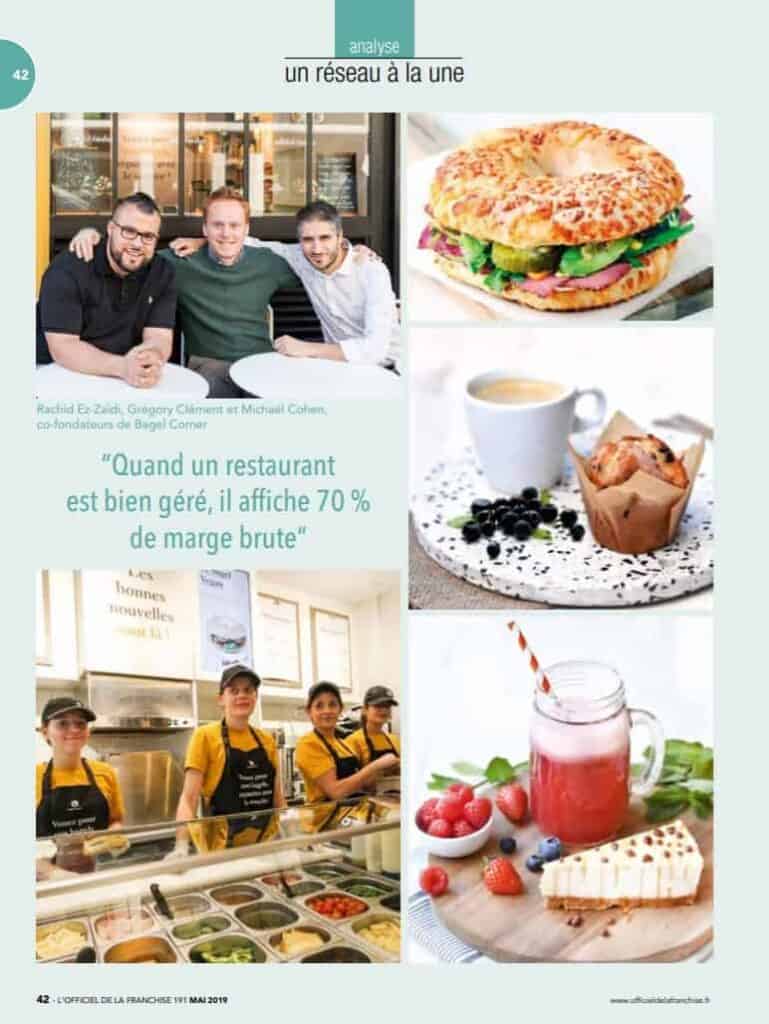 Join the network
Recognised 
since 2011
 as one of the specialists in this new sandwich from Eastern Europe, 
Bagel Corner offers its expertise to applicants from all backgrounds, in formats ranging from 20 to 70 m2.
 The young network, 
which is aiming for 55 restaurants by the end of 2019
This is the closest the Group has ever come to reaching its target of 100 restaurants by 2022 and 700 across Europe! To apply, candidates do not need to have any experience in the restaurant sector. 
Bagel Corner offers assistance at start-up and throughout the restaurant's operation.
 However, they must have a 
minimum contribution of €70 k
, 
be true merchants
and have real 
qualities as a local manager and administrator
.