Dear customers, dear bagel fans, dear supportive friends,
When we founded Bagel Corner in 2010, we could never have anticipated the health crisis we are facing today. But let's not give up, we're going to get back on track and soon be serving up some wonderful bagels! In the meantime 1TP5Stay home!
The time has come to provide support and help each other deal with this unprecedented situation. We have therefore decided to help the AP-HP Foundation's emergency fund: for each product (coffee, cookie, bagel, etc.) purchased in advance, we will donate 15%.

With its 39 hospitals, including three centres of reference (Hôpital Bichat, Hôpital de la Pitié-Salpêtrière, Hôpital Necker-Enfants Malades) for infectious diseases, the AP-HP has the largest pool of expertise in France. It is a crucial player in the fight against the COVID-19 epidemic. Exceptional measures have been taken to facilitate screening and welcome patients, while protecting staff. An emergency fund has just been set up within the AP-HP Research Foundation to support hospital staff and advance research..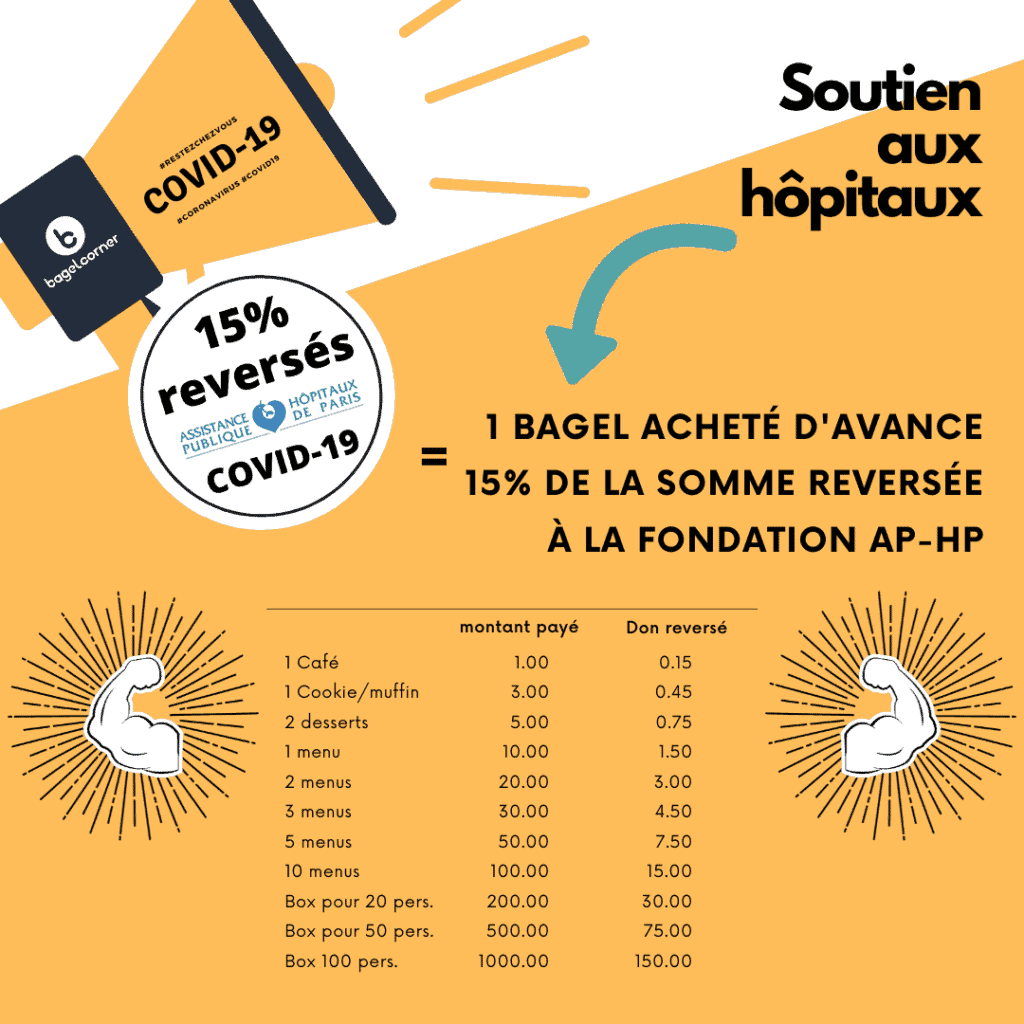 At the same time, 95% of our restaurants are closed to protect our teams and limit the spread of the virus.
Without our employees and franchise partners we wouldn't exist, so thank you all for making this project possible. The show must go on ❤️
We've launched this campaign as part of a global show of solidarity to support hospitals and the staff who work hard every day to save lives! Even though our business has now come to a complete halt, we wanted to find a way of supporting our carers, our heroes!